A template of tests can be loaded from a bar code scan. Work flows can provide instructions to the operator on test setup and can allow for user inputted data. Results can be published to .csv, xml or written directly into a central database.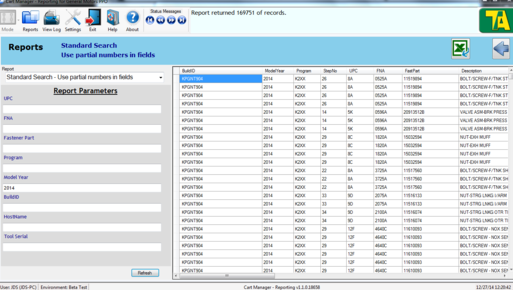 Data Output:

Our standard data output is comma separated values (.csv) file. We also interface with all standard databases. The reporting feature of our software uses partial field searches into a central database that can be exported directly into Microsoft Excel.

We work with you to ensure a seamless delivery to all your internal departments and external customers. We will integrate our controls to your existing fixtures or create new fixtures.



Our software has interfaces and data output for:



Quality control

Engineering analysis

Production yield

Operators

Maintenance personnel

Factory systems

Process control systems

Work flow management